Domestic Processing
The Block specializes in USDA Inspected processing of beef and custom processing of beef, pork, bison, lamb, and goats. We help ranchers that want to direct market their beef develop custom labels and get them approved by the USDA. Shipping arrangements can also be negotiated. Our Trading Post is stocked with select local growers' meat. Just let us know if want to sell your meat and meat products in our store or website!
Domestic Processing (Cut, Double Wrap*, and Freeze)
– Beef
(Over 800 lbs hanging weight additional .10/lb)
Bone out add $0.10/lb
– Harvest
($30 Dump Fee Included in Harvest Fee) 
Dirty hides add $30
---
– Harvest
($10 Dump Fee Included) 
Over 400 Lb. Pig = +$20
---
---
*Vacuum packed instead of Double Wrap = additional $0.30 /lb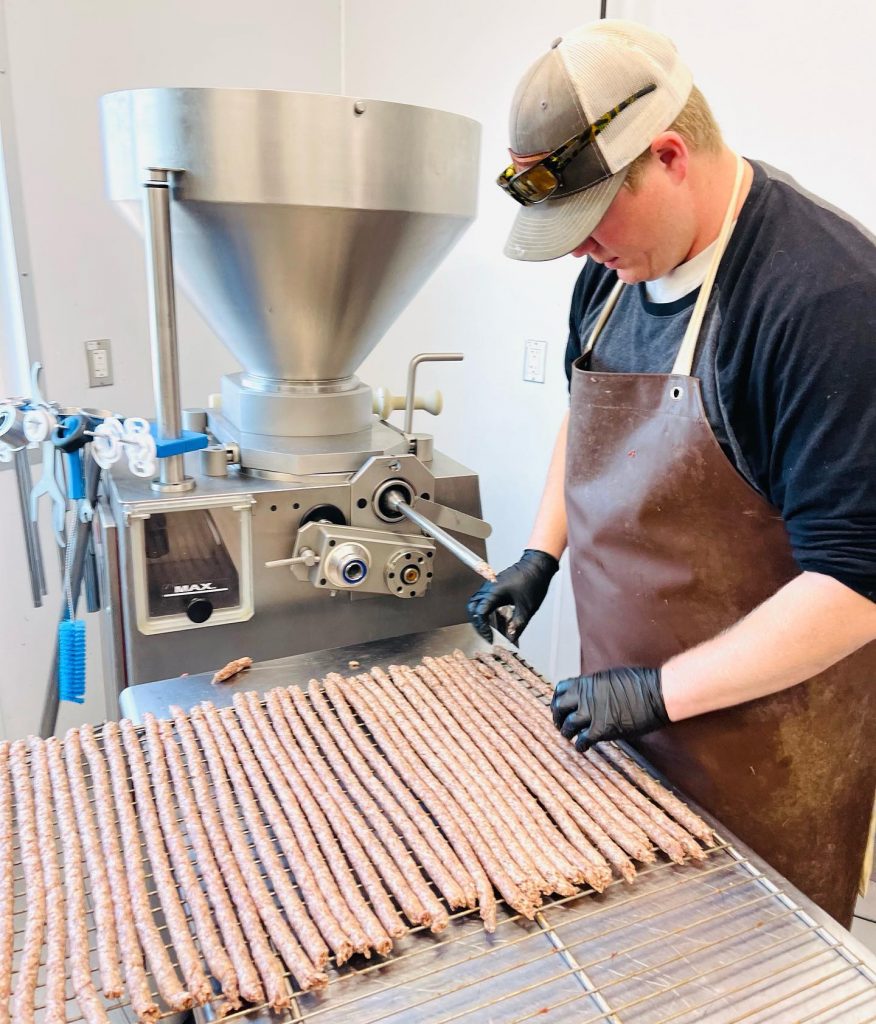 Smoke House Products
Processed and vacuum packaged at our plant! (Prices for Wild Game and Domestic)
Jerky (Charged by green weight)
"Snack Sticks"
Ground and Shaped $3.95/lb
Flavors: Regular, Jalapeno, Teriyaki, and Colorado Blend
Smokey Sticks $4.15/lb
"Old West"
Whole Muscle Jerky $4.65/lb
Flavors: Original, Sweet & Hot, Worcestershire, and Teriyaki
Cooked Sausages
Summer Sausage $4.15/lb
Our mildest with distinct flavor of mustard seed
Salami $4.15/lb
Seasoned with garlic and pepper
Pepper Salami $4.15/lb
Jalapeno salami for those who like it hot
Cheese and Jalapeno $4.75/lb
Bits of cheddar and jalapeno make this summer sausage our most popular flavor!
Fresh Sausages (Prices for Wild Game and Domestic)
Breakfast Sausage $2.75/lb
Mild, Medium, or Spicy
Sweet Italian $2.75/lb
Chorizo $2.75/lb
Maple $2.75/lb
ALL SAUSAGE AND JERKY PRODUCTS SHOULD BE KEPT FROZEN AFTER PICK-UP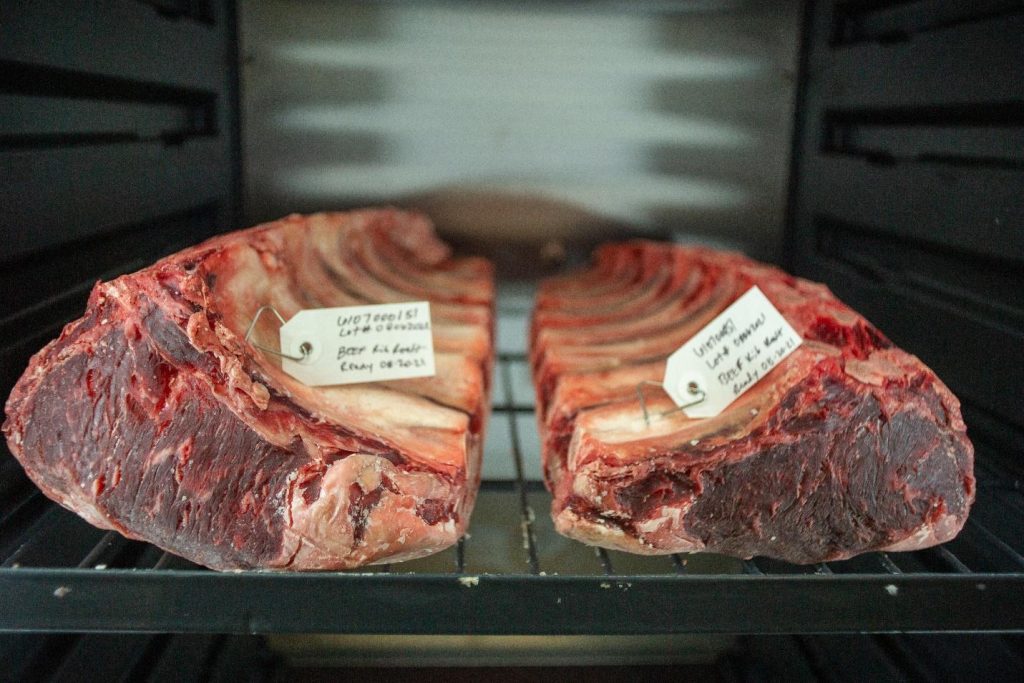 Wyoming or Idaho Beef
Our beef selection includes fresh whole, half, and quarter (please note that it is a quarter split evenly between the front and hind for each customer). Beef are bought from local area ranchers, brought to our facility to be slaughtered and aged prior to cutting. The aging process allows for more tender and flavorful cuts of meat. The beef is custom cut to your specifications and wrapped in freezer wrap for optimal freshness. We can provide a local grower with a customer to fill their freezer.
Wyoming or Idaho Hog
Our hog selection includes fresh whole and half hogs. Hogs are bought from local area ranchers. Once at our facility, the hogs are slaughtered and then custom cut to your specification and wrapped in freezer wrap for optimal freshness. Smoking of the hams and bacons are included in the processing. We can also provide our own homemade breakfast link sausage instead bulk breakfast sausage.
BBQ Hogs
Perfect for BBQ's, family reunions, receptions, you name it – our BBQ Hogs can make your next event a big hit. They are BBQ spit/grill ready and are seasoned with our unique recipe and tied for the grill. Our affiliate company Hog Wild Catering can be hired to cook and serve your BBQ Hog.